We use digital marketing
to build your business.
And we're pretty good, too.
Just ask our mum
We craft wicked clever digital marketing strategies and super-engaging online experiences to compliment, broaden and enhance your traditional marketing activities
The future belongs to those who believe in the beauty of their dreams.

Eleanor Roosevelt

Confidence, like art, never comes from having all the answers; it comes from being open to all the questions.

Earl Gray Stevens

Creativity requires the courage to let go of certainties.

Erich Fromm

The best way to have a good idea is to have lots of ideas.

Linus Pauling

Play is the exaltation of the possible.

Martin Buber

It isn't that they can't see the solution. It's that they can't see the problem

G. K. Chesterton

Genius means little more than the faculty of perceiving in an unhabitual way.

William James

The only limit to our realization of tomorrow will be our doubts of today.

Franklin Delano Roosevelt

Nothing is as powerful as an idea whose time has come

Victor Hugo

Ever tried. Ever failed. No matter. Try again. Fail again. Fail better

Samuel Beckett
Our work speaks for itself. There's more where this came from
We have had the privilege of working with a wide variety of high quality clients from a broad cross-section of both the private and public sectors.

We believe that the trust they have placed in us to bring their projects to completion speaks louder than any marketing words ever could
Scotch & Soda Webstore
artisan.org.au webstore
Stradbroke Island Official Website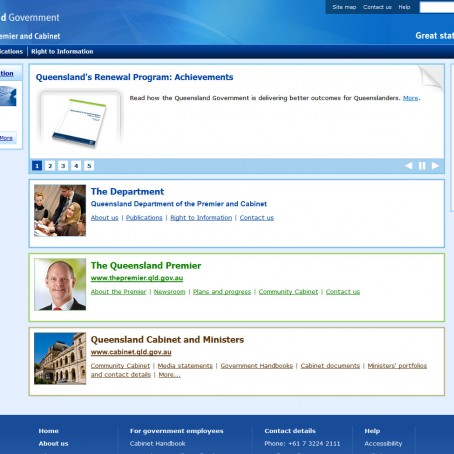 Queensland Department of Premier and Cabinet
Personalised Plates Queensland
Bundaberg Brewed Truth Website
Benny Bolt Flash Game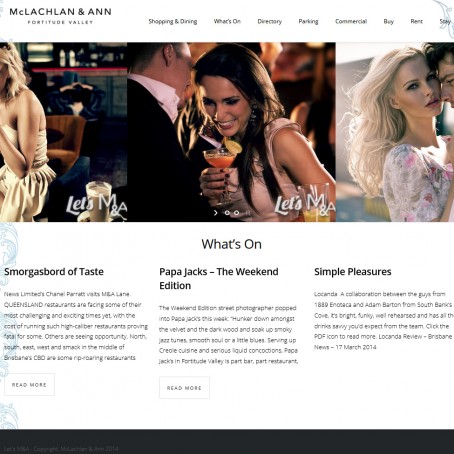 McLachlan & Ann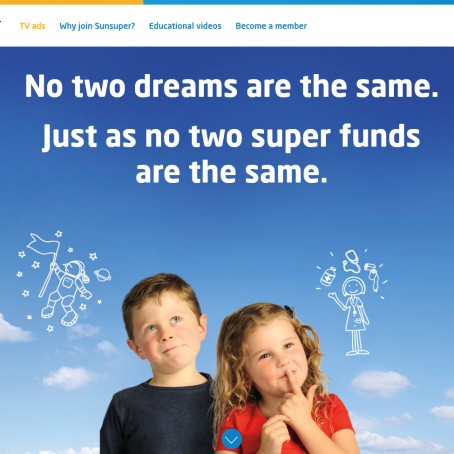 Sunsuper
When it comes to digital marketing, we've got it covered
This isn't our first rodeo; we've been around the block a few times.

You can rest assured that we have the skills and the ability to see your project safely through to a successful completion. We're all about happy endings

And there isn't much we can't handle for you, from initial concept development through to final execution.
web
The world of browsers, servers and databases is like that comfy couch in the living room for us.
It's real familiar. We like hanging out there.
Web development is the place where our innovative, fresh thinking and our broad experience of doing come together, delivering solutions that produce results for you.
search
If you've already spoken to someone about getting better search engine results, you may have come away from that conversation a little confused.. perhaps even feeling like you needed a shower.
We know that there are no shortcuts that will stand the test of time when it comes to search. We can help you have authentic conversations, and build your audience in honest ways.
The nice guys will finish first.
email
It may not be new, or shiny, or sexy, but email marketing is still the undisputed champion when it comes to
delivering results.
We will help you build a database that is both engaged and interested… people who actually want to hear what you have to say, and who really want to buy what you're selling.
And we'll also make sure your emails look awesome on whatever device and platform they're reading them on. Promise.
social
Generally, when people use social media, they are trying to keep in touch with friends and family. To paraphrase Ice-T…
it's not business, it's personal.
So, more often than not, people see Social Media Marketing as a clunky intrusion into their personal life.
Our approach is to create and implement social strategies that integrate seamlessly into your audience's life. This produces stronger ties, deeper engagement and greater returns for you.
ecommerce
The results are in. Australians are purchasing more online than ever before, and the numbers keep growing.
If you're not selling online, we have the expertise to get you there quickly and easily.
If you are, we can show you how to squeeze more out of your investment, and make each visit count.
mobile
People are interacting with you in a number of different ways, on a number of different devices. The numbers don't lie:
90% of people move between devices to accomplish a goal. 41% of your emails will be opened on a mobile device. 30% of mobile shoppers abandon a transaction if its not mobile-optimised.
We will ensure your mobile experience is fast, usable, and enjoyable.
Then watch your numbers increase.
The future belongs to those who believe in the beauty of their dreams.

Eleanor Roosevelt

Confidence, like art, never comes from having all the answers; it comes from being open to all the questions.

Earl Gray Stevens

Creativity requires the courage to let go of certainties.

Erich Fromm

The best way to have a good idea is to have lots of ideas.

Linus Pauling

Play is the exaltation of the possible.

Martin Buber

It isn't that they can't see the solution. It's that they can't see the problem

G. K. Chesterton

Genius means little more than the faculty of perceiving in an unhabitual way.

William James

The only limit to our realization of tomorrow will be our doubts of today.

Franklin Delano Roosevelt

Nothing is as powerful as an idea whose time has come

Victor Hugo

Ever tried. Ever failed. No matter. Try again. Fail again. Fail better

Samuel Beckett